French Music
France has a rich cultural tradition. It is the birthplace of several artistic and social movements and is home to a diverse musical tradition. If you've listened to the opera Carmen, a song by Édith Piaf, or a bagpiper's band from Brittany, you've heard a bit of France's rich musical repertoire.
French music refers to the traditional, folk, and contemporary music genres that have developed in France. These range from medieval classical music to contemporary street hip-hop and include famous genres like chanson and influential composers such as Georges Bizet.
Other French-speaking areas like Quebec, some African nations, islands of the Pacific and neighbouring Belgium, Switzerland and Luxembourg also produce music in French. However, despite some common grounds, there are significant cultural and historical differences. So when they are grouped together with the music of France, they are commonly referred to as francophone music.
Classical:
French classical music spans from its earliest known pieces of the 10th century to more recent compositions. It combines the music from several musical instruments in complex symphonies. Sometimes, lyrics are also present.
French classical music first gained popularity among the nobility and wealthy families. It was, however, during the Romantic era of the 19th century, when this genre gained much more exposure. Great composers of the time created famous pieces that gained international recognition and are still admired. Maurice Ravel and Claude Debussy were some of them.
Maurice Ravel wrote this short, seriocomic opera to a libretto by Colette, and it's everything. It tells the story, in many short musical chapters, of a little boy whose room and everything in it comes alive. Magical and melodious, it's highly powerful and even addictive — I don't think I ever listened to anything so many times in my childhood.
This is a setting of the Gloria text from Christian mass, brought to astounding musical life by the composer Francis Poulenc. In contrast to the religious weight of the words, the music sometimes sounds informal, almost jaunty. But underneath the surface, you can clearly hear deep feeling and devotion.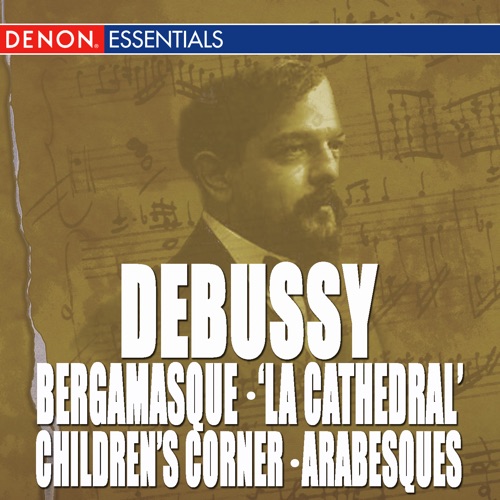 Claude Debussy's four-movement suite is the one on this list that you've most likely heard! It consists of four wonderfully tuneful, short pieces, with my personal favourite being Passepied and the most well-known being the passionate Clair de Lune.
NOTE: It's helpful to be logged into your iTunes account within the app to make purchases seamlessly.
Opera:
Operas originated in Italy but arrived in France during the 17th century. They soon gained popularity among the Parisian elite. Operas combine lyric singing with an instrumental background and theatrical representations.
Beautiful theatres were built in Paris and other major cities to house opera performances. During the 19th century, French opera gained international recognition and great composers like Georges Bizet created masterpieces that are still appreciated worldwide. Carmen is among his best-known pieces.
Opera hardly comes more grand than Berlioz's five-act retelling of Virgil's Aeneid: 22 roles, a huge orchestra, large chorus, ballet, battles, bloodshed and high emotion. Immensely expensive to stage, The Trojans is sometimes split across two evenings. Witness the fall of Troy and the tragic love of Didon and Enée in full operatic Technicolor. Never pass up a chance to see it.
Is there an opera more popular, sexy, scandalous or with better tunes? The Gypsy dancer at the cigarette factory who breaks hearts and meets her doom outside the bullring offers an ideal start to opera. It's long, but the action is thrilling, the music infectious. Don José's Flower Song, the Toreador Song and Carmen's Habanera are the best known of the many spectacular set pieces.
The prolific and melodic Massenet is best known today for Manon, a linchpin of French 19th-century opera (from Abbé Prévost's novel Manon Lescaut, also set by Puccini). The heroine can't choose between love and money, until too late. Confusingly called an opéra comique because it has spoken dialogue, its subject is tragic.
NOTE: It's helpful to be logged into your iTunes account within the app to make purchases seamlessly.
Chanson:
Chanson means 'song' in French, but it is also a music genre that became popular in the 1940s and 50s. It features very emotional tones, deep lyrics, and usually an orchestra that provides the musical background. It remains popular in modern France.
Édith Piaf is among the most important French chanson singers of the 20th century. Some of her famous songs are La Vie en Rose (The Pink Life) and Non, Je ne regrette rien (No, I don't regret anything). More than 50 years after her death, her music continues to be heard, her voice still inspires many people, and she is remembered with admiration and esteem.
Widely regarded as the most popular French chanteuse, cultural icon and international star, Édith Piaf remains the greatest star of French Chanson. Born to a Norman street acrobat and a café singer, she was discovered in 1935 in the Pigalle Area of Paris by nightclub owner Louis Leplée. Specializing in ballads of a self-reflexive nature, "La Vie en Rose" (meaning life in rose-colored glasses; literally "life in pink"), written by Louis Guglielmi with lyrics by Piaf, is considered to be Piaf's tour de force. With lyrics detailing the troubles of war time and the loss of love, La Vie en Rose became a favourite with not only French audiences, but listeners worldwide.
Born in Paris in 1891, Fréhel suffered a traumatic upbringing which resulted in her being left to live on the streets as a child. She began her career with the stage name Pervenche, performing in Paris music halls and cafés. At 19, she attempted suicide as alcohol and drugs began to dominate her life and later found refuge from her mental torture in Turkey and then Russia. Ten years later in 1923, with the new stage name of Fréhel, she returned to Paris to resurrect her music career and was received well by an astonished public. She went on to perform at the Paris Olympia in 1924 and toured popular music halls all around the country.
Rina Ketty moved to Paris in the 1930s and made her breakthrough in 1938 with the songs "Sombreros et Mantilles" and "J'attendrai." Ketty escaped the limelight in 1945 as a result of the war, and eventually moved to Canada in 1954. In 1965, Ketty embarked on the resurrection of her career in France, but was unable to reach her pre-war success. However, in 1991 French minister of culture Jack Lang awarded her the medal Ordre des Arts et des Lettres, which aims to decorate achievements in the Arts and Cultural sphere. J'attendrai, which means "I will wait for you," was originally written in Italian by Dino Olivieri and Nino Rastelli, translating to "Tornerai." The melody of the tune derives from the "Humming Chorus" from Puccini's opera Madama Butterfly.
Lucienne Boyer, born in 1903, was a French singer whose soft and harmonious voice allowed her from an early age to sing in the cabarets of Montparnasse. Soon after taking up an office job at the local Parisian theatre, she was given her own show as a singer in Parisian music halls up and down the country. She has a multitude of recordings with Columbia Records, written during her time in New York, including her most notorious song, "Parlez-Moi d'Amour."
Charles Trenet, born in 1913, was a French singer, composer, and lyricist most famous for recordings during the late-1930s through to the mid-1950s. An exception to the rule at the time, Trenet solely released songs he had composed and recorded. Rumour has it "La Mer" is the consequence of a long train journey, in which he wrote the song on the back of toilet paper in merely 10 minutes. Regardless of the truth of this anecdote, it is felicitous to the songs harmonious, whimsical, and timeless feel. The track has been recorded 400 times in a multitude of languages and has been an influence for re-workings such as "Beyond the Sea" by Bobby Darin.
Joe Dassin is an American-born singer-songwriter most famous for his work in the French language. Dassin and his family traveled around Europe after being blacklisted by Hollywood in 1950. In 1964, after moving to France, Dassin signed a major recording contract with the American label CBS, becoming the first singer to perform French songs under an American label. In the 1970s, Dassin was a massive success, his songs regularly featuring in the French charts, and "Les Champs-Élysées" was his most famous record.
Contemporary/Pop Music: French contemporary music reflects the cultural diversity of the country. Different genres like pop, rock, hip-hop, electronic, and others coexist and enjoy popularity among the French audience. Many international influences have arrived and are present in contemporary music. However, many artists have kept a traditional French touch.
Breton Folk Music:
The French region of Brittany has strong Celtic influences, including in its music. Breton folk music often combines vocal singing with traditional instruments like harps, bagpipes, accordions, violins, and organs. These songs are often religious hymns, ballads about sailing, or love and instrumental pieces.
In the last decades of the 20th century, Breton music regained popularity, and folk music became very popular in regional festivals and celebrations. Most towns and villages have local bagads, or pipe bands who perform folk music.
Alan Stivell (born Alan Cochevelou on 6 January 1944) is a Breton and Celtic musician and singer, recording artist, and master of the Celtic harp. From the early 1970s, he revived global interest in the Celtic (specifically Breton) harp and Celtic music as part of world music. As a bagpiper and bombard player, he modernized traditional Breton music and singing in the Breton language. He was the precursor of Celtic rock. He is inspired by the union of the Celtic cultures and is a staunch defender of the Breton culture.
Dan Ar Braz (born Daniel Le Bras on 15 January 1949 in Quimper) is a Breton guitarist-singer-composer and the founder of L'Héritage des Celtes, a 50-piece Pan-Celt band. Leading guitarist in Celtic music, Dan Ar Braz has recorded as a soloist and with innovative Celtic harp player Alan Stivell. He represented France in the Eurovision Song Contest 1996.
Some of the most exciting sounds to emanate from the northern France region of Brittany, between 1982 and 1993, were produced by Pennou Skoulm. An off-shoot of traditional Breton band Kornog, Pennou Skoulm took a more adventurous approach to the Breton traditions. Formed in 1982, Pennou Skoulm represented the vision of Kornog's wooden flute player Jean-Michel Veillon. By 1987, the group included Kornog's guitarist Soig Siberil and fiddler Christian Lemaitre as well as the jazz-influenced Molard brothers
NOTE: It's helpful to be logged into your iTunes account within the app to make purchases seamlessly.
Corsican Folk Music:
The French island of Corsica has a unique musical tradition. During medieval times, it suffered from the struggle between Christians and Moors (Muslims who arrived from Northern Africa), and the conflict became a popular theme in folk music.
Corsican folk music often features choral singing in a style known as polyphony. It combines several melodies that are sung at the same time by the different performers. Folk music is present on many occasions, especially in religious services like processions and funerals.
This is a group which is very in love with their country, all their songs are sung in the native Corsican language. The music group was formed in the 1980s by two brothers Jean-Francois and Alain Bernardini. They both are from a small village in north Corsica called Tagliu-Isulacciu. I Muvrini is a type of wild sheep from the Corsican mountains. The brothers got introduced to traditional Corsican polyphony very early in their lives, by their father, Gjuliu. Gjuliu Bernardini was a famous Corsican poet and singer.
The singer was born in Marseille in the south of France. At the age of twelve, he acted in a play called "La Légende des santonniers", after 4 years, he recorded his first song and in 1993 participated in Eurovision with the song called "Mama Corsica" which showed his love for the country. The song is praising Corsica, the majority of the lyrics are in French, but also, you can hear a line where Fiori says, "Tonight I am singing in Corsican for You" and then he starts to sing in Corsican as if the whole world would understand and join him.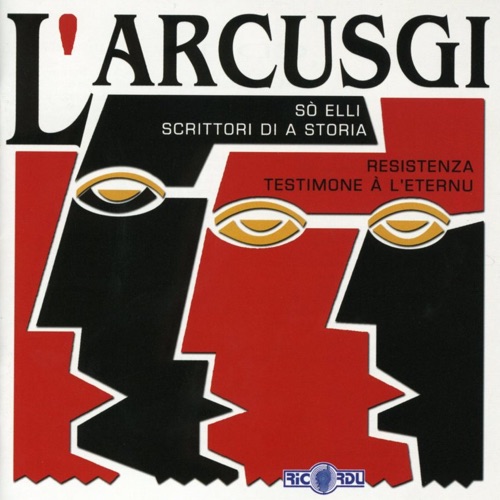 This band was formed by 2 friends: Lucciana and Bastian. They took their names from the guerrilla army of the 17th century, which was not a typical army, but the one who defended the Corsican island against the French and fought for the island's independence. All their songs are about politics, they are poetic about history and the life of the people. They are incorporating Latin-American sounds, different tempos and rhythms, singing in Corsican and other languages. Their songs are called the likes of "Towards the Freedom" or "I am Basque".
CONCIERGE SERVICE:

Find booking your own travel just too much work? Consider using our Luxury Experience Concierge.
---
After the death of Jesus, the disciples were spread to the four winds. Across the sea in Southern France, a myth arose. Legend says that a boat with no sails and no oars landed on the shores of Provence, though no one is sure where exactly. Some say that three women named Mary, along with Martha, Lazarus, and…
Unique travel experiences... where luxury, adventure and spirituality meet!
SUBSCRIBE TO OUR NEWSLETTER:
Do you want to stay up to date on all our latest trips and events?
Subscribe to our newsletter HERE
Copyright 2012-2019 The Divine Destination Collection | Powered by Wynford TICO Reg. # 2024965