The year is 1945. Claire Randall, a former combat nurse, is just back from the war and reunited with her husband on a second honeymoon when she walks through a standing stone in one of the ancient circles that dot the British Isles. Suddenly she is a Sassenach—an "outlander"—in a Scotland torn by war and raiding border clans in the year of Our Lord…1743.
Campbell's Cove is a town steeped in a rich history of dragons, witches and brave warriors. History tells of one Viking warrior who rose above them all to claim the ultimate prize. Hundreds of years later strange things start happening in the town. Could the Viking stories be true? Has the evil returned?
NOTE: It's really helpful to be logged into your iTunes account within the app to make purchases seamlessly.
In 1603, James VI of Scotland ascended the English throne, becoming James I of England. London was alive with an interest in all things Scottish, and Shakespeare turned to Scottish history for material. He found a spectacle of violence and stories of traitors advised by witches and wizards, echoing James's belief in a connection between treason and witchcraft.
Strange Case of Dr Jekyll and Mr Hyde is the original title of a novella written by the famous Scottish author Robert Louis Stevenson that was first published in 1886. It is about a London lawyer named John Gabriel Utterson who investigates strange occurrences between his old friend, Dr Henry Jekyll, and the evil Edward Hyde.
Ivanhoe (1819) was the first of Scott's novels to adopt a purely English subject and was also his first attempt to combine history and romance, which later influenced Victorian medievalism. Set at the time of the Norman Conquest, Ivanhoe returns from the Crusades to claim his inheritance and the love of Rowena and becomes involved in the struggle between Richard Coeur de Lion and his Norman brother John.
At the staid Marcia Blaine School for Girls in Edinburgh, Scotland, teacher extraordinaire Miss Jean Brodie is unmistakably, and outspokenly, in her prime. She is passionate in the application of her unorthodox teaching methods and strives to bring out the best in each one of her students.
"For sheer storytelling delight and pure adventure, Treasure Island has never been surpassed. From the moment young Jim Hawkins first encounters the sinister Blind Pew at the Admiral Benbow Inn until the climactic battle for treasure on a tropic isle, the nevel creates scenes and characters that have firetd the imaginations of generations of readers.
Frank, no ordinary sixteen-year-old, lives with his father outsIde a remote Scottish village. Their life is, to say the least, unconventional. Frank's mother abandoned them years ago: his elder brother Eric is confined to a psychiatric hospital; and his father measures out his eccentricities on an imperial scale.
Bill Scott's heartwarming tale of poor farm boy, Andrew Ewing, who made his fortune by building an iconic grocery empire, before giving it all away in his final ambition to die a poor man. His amazing generosity, included the donation of 100,000 eggs a week to local hospitals and charities.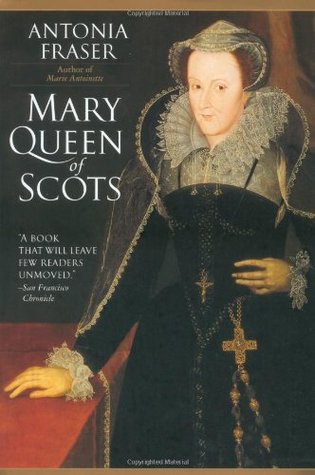 She was the quintessential queen: statuesque, regal, dazzlingly beautiful. Her royal birth gave her claim to the thrones of two nations; her marriage to the young French dauphin promised to place a third glorious crown on her noble head.
This scarce antiquarian book is a facsimile reprint of the original. Due to its age, it may contain imperfections such as marks, notations, marginalia and flawed pages. Because we believe this work is culturally important, we have made it available as part of our commitment for protecting, preserving, and promoting the world's literature in affordable, high quality, modern editions that are true to the original work.
Who formed the first literate society? Who invented our modern ideas of democracy and free market capitalism? The Scots. As historian and author Arthur Herman reveals, in the eighteenth and nineteenth centuries Scotland made crucial contributions to science, philosophy, literature, education, medicine, commerce, and politics—contributions that have formed and nurtured the modern West ever since.
Samuel Johnson's A Journey to the Western Islands of Scotland and James Boswell's The Journal of a Tour to the Hebrides recounts their tour of Scotland in 1773. While Johnson focuses on Scotland itself, Boswell is even keener on presenting his friend to the notables of his homeland.
The occupation of Western Europe and Scandinavia in the spring of 1940 crippled Britain's ability to gather intelligence information. After the Germans invaded Norway, many Norwegians knew that small boats were constantly sailing from the Shetland Islands to land weapons, supplies, and agents and to rescue refugees.
The true Scot's insider's guide to the very best Scotland has to offer. Written in Pete Irvine's own unique honest style, the 12th edition includes over 2000 recommendations for every type of adventure.
This fully updated The Rough Guide to Scotland is the ultimate travel guide to this wonderful part of the world. From the fairy tale capital of Edinburgh to the remote glens of the Highlands, Scotland has something for everyone. The outdoors activities are simply unbeatable; Skye's Cuillin ridge offers staggeringly good hiking routes, while the mountain biking trails across the country are some of the best in Europe.
Lonely Planet Scotland is your passport to the most relevant, up-to-date advice on what to see and skip, and what hidden discoveries await you. Sip the water of life, whisky, in an ancient pub, trace the trails of the clans-people fleeing Glen Coe, or play a round in St Andrew's, golf's spiritual home; all with your trusted travel companion.
Written by locals, Fodor's Essential Scotland is the perfect guidebook for those looking for insider tips to make the most out their visit to Edinburgh, Glasgow, and beyond. Complete with detailed maps and concise descriptions, this Scotland travel guide will help you plan your trip with ease.
A follow-up to his bestselling American Whiskey, Bourbon & Rye: A Guide to the Nation's Favorite Spirit, Clay Risen's Single Malt is an introduction to the long history, fascinating science, and incredible diversity of malted whisky, as well as a practical drinker's guide to buying and enjoying hundreds of the greatest examples of the distiller's tradition.
Scone obsessive Sarah Cleland has gathered 50 scone recipes from National Trust experts around the country, and has written a quirky guide to 50 National Trust places to delight and entertain you while you bake or eat those blissful treats. Eccentric owners, strange treasures, obscure facts—it's all here.
CONCIERGE SERVICE:

Find booking your own travel just too much work? Consider using our Luxury Experience Concierge.
---
France has a rich cultural tradition. It is the birthplace of several artistic and social movements and is home to a diverse musical tradition. If you've listened to the opera Carmen, a song by Édith Piaf, or a bagpiper's band from Brittany, you've heard a bit of France's rich musical repertoire…
Unique travel experiences... where luxury, adventure and spirituality meet!
SUBSCRIBE TO OUR NEWSLETTER:
Do you want to stay up to date on all our latest trips and events?
Subscribe to our newsletter HERE
Copyright 2012-2019 The Divine Destination Collection | Powered by Wynford TICO Reg. # 2024965