Whether navigating the urban haunts of major cities, enjoying genteel market towns or experiencing remote island hideaways, exploratory food-lovers in Scotland will find a culinary scene that majors on bountiful wild harvests and top-notch meats underpinned by a strong cultural identity. Classic Scottish recipes, often reflective of historically harsh climates and humble ingredients are regularly reworked with finesse, humour and international influences to bring a more contemporary fusion of flavours and techniques – think veggie haggis fritters with pea chutney and chaat salad at meat-free favourite Saramago in Glasgow.
There's long-established pedigree in the consistently high-achieving and elegantly styled offerings of top chefs such as Andrew Fairlie, Tom Kitchin and Martin Wishart as well as Top 50 destination eating further off the beaten track at The Peat Inn in Fife or The Three Chimneys on Skye (where we will be lunching while there). But there's also room for start-ups, with newcomers Ballintaggart showing that the 'good life' can be enjoyed on an authentically local and domestic scale; a cookery school and 'feast nights' adding texture to their kitchen garden and home-preserving inspired restaurant menus.
Glasgow and Edinburgh are full of neighbourhood restaurants, often blossoming at the same time as an area becomes trendy and quickly attracting artisan bakers, quirky bars and independent suppliers to meet the growing demands of such foodie hotspots – Finnieston in Glasgow or Stockbridge in Edinburgh are great examples. Forage & Chatter, this year's Best Local Restaurant regional award winner reflects this trend and offers a friendly, casual experience with an emphasis on gathering and gleaning for locals and visitors alike.
16 FOODS YOU MUST EAT WHEN YOU'RE IN SCOTLAND
Scotland is a pantry of dreams and a bountiful land of plenty in terms of fresh produce. From Scottish salmon to homemade buttery shortbread, we take you on a tour of its culinary highlights.
1: HAGGIS
'Fair fa' your honest, sonsie face, Great chieftain o the puddin'-race! Aboon them a'ye tak your place'. Address to a Haggis by Scotland's beloved poet Robert Burns sums up how highly regarded haggis is in Scotland. The rumours are all true. Scotland's iconic national dish is made of sheep's pluck (liver, lungs, and heart) minced with spices, salt, oatmeal, suet and onion inside a lining of the animal's stomach (nowadays it can be artificial). Intestines aside, this delicacy is utterly divine. Don't knock it until you've tried it.
2: NEEPS & TATTIES
Although typically served with haggis, neeps and tatties are featured in many Scottish dishes. Just to clarify, 'neeps' are turnips and 'tatties' are potatoes. If you add butter and chives to the mix, you get clapshot (a dish that originated from Orkney). In Scotland, neeps and tatties go together like peas and carrots.
3: SCOTTISH SALMON
Walk into any high-end supermarket or restaurant across the world and look for Scottish salmon. It will be there. Why? Because it is the best. Scotland is a prime breeding ground for salmon, with water that is as fresh as can be. Scottish salmon is celebrated globally for its terrific taste and perfect texture. Make sure to appreciate the greatness while in the heart of Scotland and experience it for yourself.
4: PORRIDGE
Whether it's Scott's Porage Oats straight out of the box or a gourmet restaurant version, nothing beats the hearty taste of good old Scottish porridge. Be warned; it is made with salt, not sugar. If you can pick it up with your hands, don't be alarmed; that's how it is supposed to look. Immerse yourself in Scottish culture and taste a part of it every morning with each spoonful of porridge.
5: A FULL SCOTTISH BREAKFAST
A full Scottish breakfast is just like a full English breakfast, except it comes with black pudding, lorne sausage, and tattie scones. Haggis is sometimes included, as is white pudding (similar to black pudding but with the blood substituted for fat). Tattie scones may be bland to some, but serve them with lashings of butter and you're good to go. Expect to leave the table feeling full and content. Late night? Most places in Scotland serve this hearty breakfast all day long.
6: SCOTTISH TABLET
Tablet is a braw (Scottish for excellent) choice when it comes to Scottish treats. Imagine sugar, condensed milk and butter that have been cooked together until crystallized. The result is a wee piece of Scottish heaven. Even whisky can be found in some tablet. This delectable confection is made all over Scotland. Have no fear, finding it is as easy as pie.
7: BANGERS & MASH
Any British household looks forward to bangers and mash for supper. It is a classic after all. A generous lump of butter and milk are typically added to make the mashed potatoes that much fluffier. Bangers (or sausages) in Scotland are second to none. Expect to find locally raised meat of the highest quality. Don't be surprised by more exotic flavours, such as apple or venison, mixed in as well.
8: STICKY TOFFEE PUDDING
This delightful dessert is a British staple. Sticky toffee pudding is verging on too good to be true. It consists of a moist sponge cake complete with dates, toffee sauce, and vanilla custard or ice cream. This wee gem can be found in most Scottish pubs and is the perfect pudding option.
9: FISH SUPPER
There is nothing like going to a Scottish chippy for a fish supper. Sit on the beach, watch the tide dance, and savour the flakiness of the fish mixed with fluffy chips. Make sure to ask for 'salt n sauce' in Edinburgh and enjoy the tangy brown chip-shop sauce that is sure to follow.
10: GROUSE
This prize bird inhabits the moorlands of Britain, with many residing all across Scotland. Grouse is a delicacy, especially after the Glorious Twelfth each year (providing the shooting season goes smoothly and adheres to schedule). This dish receives rave reviews and is typically tender with a mild, gamey taste.
11: BLACK PUDDING
To those who are unfamiliar with traditional Scottish cuisine, black pudding tends to fall into the same category as haggis. In other words, many wonder how this is edible. Take some advice, and keep an open mind. There may be blood involved, but so are sausage meat and oatmeal. From chippies to some of the best cafes, you wont have to travel far in Scotland to find it.
12: SHORTBREAD
Shortbread does not require an introduction. It has been a Scottish dessert option for years; 1736 saw the first printed recipe of this wonderful invention. The buttery goodness is verging on too delicious for words, though you will find that the taste varies depending on who makes it. It comes in all shapes and sizes, and is the perfect accompaniment to a cup of tea. The Scots present shortbread when they 'first foot' at Hogmanay or as a gift at Christmas.
13: LEEK & TATTIE SOUP
Leek and tattie soup is the sort of food that will be served when you visit grandma for lunch. Even though this soup seems modest, it is served at Burns Suppers (an important cultural event where Scots congregate to celebrate poet Robert Burns and his brilliant works). Cold from the unpredictable Scottish weather? This beauty will warm you right up. Recipes for this soup continue to be added to and perfected across generations.
14: BACON BUTTIE
The bacon butty has no airs or graces about it. A rasher of Scotland's best bacon is placed inside a white roll with butter. The grand finale is a (drumroll, please) generous amount of ketchup or brown sauce. Expect nothing more and nothing less: what you see is what you get. Taste one and you will discover what all the fuss is about.
15: BATTERED MARS BAR
Only the Scots could conjure up such a delight. Venture to any of the chippies in Scotland and ask for a battered Mars Bar: they won't even bat an eyelid. The chocolate bar is battered and placed in the deep fryer; voila; out appears a chocolatey, melted, sweet, beautiful dessert. The batter does a fine job of keeping the chocolate contained. However, once it is pierced with that first bite, there is no going back. The melted goodness oozes out and sparks a rush of endorphins. Don't like Mars Bars? No problem. Just choose your sweet of choice and they can batter that for you too.
16: SCOTCH PIE
This wee pie may be small, but that doesn't take away from its flavour. The double crust makes for the most perfect pie taste. A Scotch pie can be served hot or cold, and has a filling of minced mutton or other meat. Every year, butchers and bakers from far and wide compete for the honourable title of World Scotch Pie Champion. It's kind of a big deal.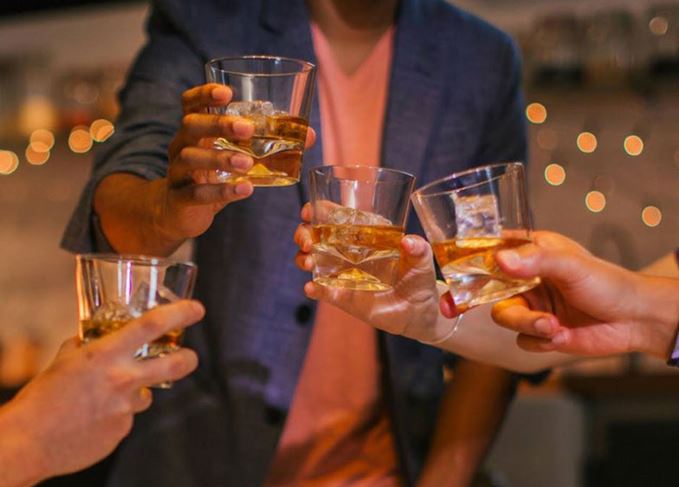 TOP 10 BEST SELLING SINGLE MALT WHISKIES
While blends rule the roost in terms of sales volumes, single malt Scotch whisky is more popular than ever around the world. But which are the most popular drops from distilleries around Scotland?
1: GLENFIDDICH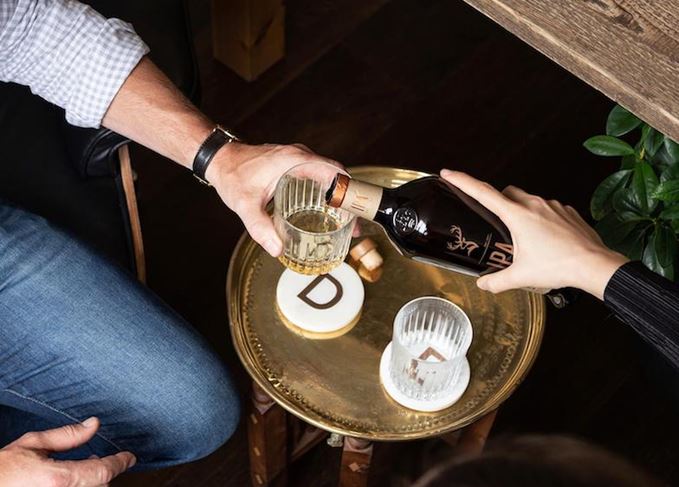 Sales in 2017: 1.22m cases
Versus 2016: +2.9%
Ranking in 2016: 1
Popular in…: Duty free, US, UK
Owner: William Grant & Sons
In 1886, the manager of Mortlach distillery in Dufftown decided to go it alone, investing his life savings and considerable physical effort to build his own plant by the banks of the Fiddich river.
William Grant would scarcely be able to believe what has happened since and, in particular, since Glenfiddich was fully launched as a single malt during the 1960s: more than 1m nine-litre cases a year sold around the world, and the already vast distillery undergoing further expansion.
Built on a new make style that is notably light and estery, Glenfiddich's range has grown and diversified over the years, centred now on a solid offering of age-stated variants, and supported by a long list of one-off and limited releases, including four (to date) entries in its Experimental Series.
2: THE GLENLIVET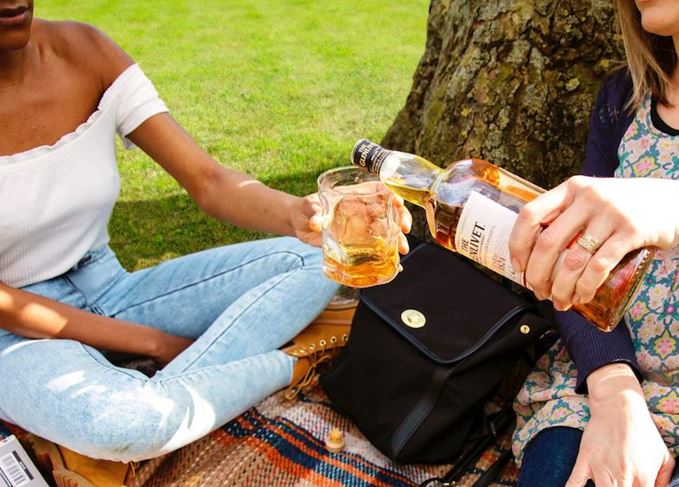 Sales in 2017: 1.07m cases
Versus 2016: +2.4%
Ranking in 2016: 2
Popular in…: US, duty free, Taiwan, Canada
Owner: Chivas Brothers/Pernod Ricard
When Bill Smith Grant began a serious push behind The Glenlivet in the US in the 1950s, annual sales stood at less than 700 cases; in 2017, they topped 1m cases for the fourth year running, with the US accounting for about 40% of that figure.
Since The Glenlivet came under the ownership of French drinks group Pernod Ricard in 2001, the ambition has been to make it the world's best-selling single malt – which it achieved briefly in 2014, before being overtaken again by main rival Glenfiddich.
This modern era has been characterised by an expanding distillery trying to keep pace with demand: The Glenlivet's 12-year-old age-stated product was withdrawn from most markets in 2015 in favour of NAS expression Founder's Reserve.
3: MACALLAN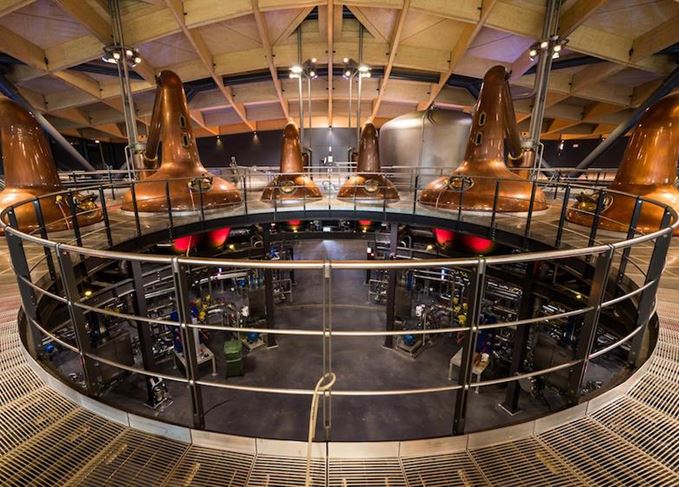 Sales in 2017: 907,000 cases
Versus 2016: +8.7%
Ranking in 2016: 3
Popular in…: US, duty free, Taiwan
Owner: Edrington
Beloved by collectors and by a new breed of whisky investor, Macallan dominates the rare whisky auction scene, which in turn casts a beneficial halo over what has become the world's most lucrative single malt whisky.
If this top 10 were measured by dollar sales, rather than case volumes, Macallan would top the chart by some distance – its annual revenues are only beaten by four Scotch whisky brands, the big blends of Johnnie Walker, Chivas Regal, Ballantine's and Grant's.
Macallan's secret? Small stills and a heavy new make character that finds its richest and most complex expression through long maturation in ex-Sherry wood; and, more prosaically, a single-minded and long-term focus on pursuing luxury brand positioning, especially in the US and the Far East.
This is encapsulated by Macallan's recently-opened, jaw-dropping £140m new distillery, which aims to do far more than expand its production; a long way indeed from the humble beginnings of one of Speyside's original, early 19th-century farm distilleries.
4: SINGLETON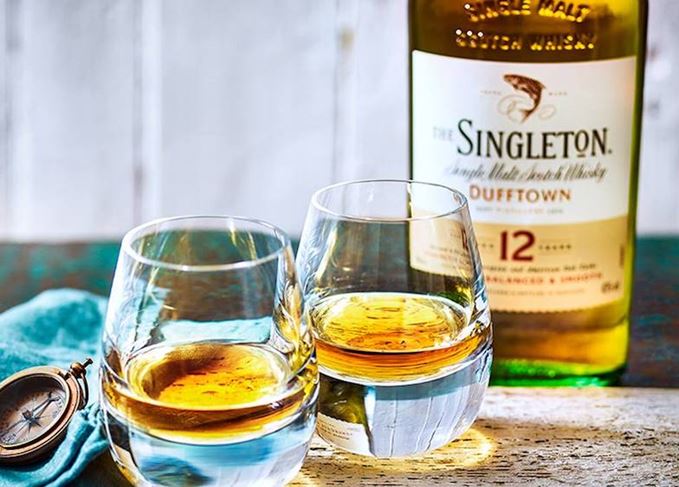 Sales in 2017: 518,000 cases
Versus 2016: +4.0%
Ranking in 2016: 5
Popular in…: Taiwan, duty free
Owner: Diageo
Singleton is a creation of the modern, 21st-century age of single malt – a determined effort by owner Diageo to create a brand vehicle to take on the might of Glenfiddich and The Glenlivet.
How to play catch-up? Take three malt distilleries – Dufftown, Glen Ord and Glendullan – and bring them together under one umbrella brand. Historically, each had a regional focus (Europe, Asia and North America respectively), but that's changing now in favour of a more global approach.
5: GLENMORANGIE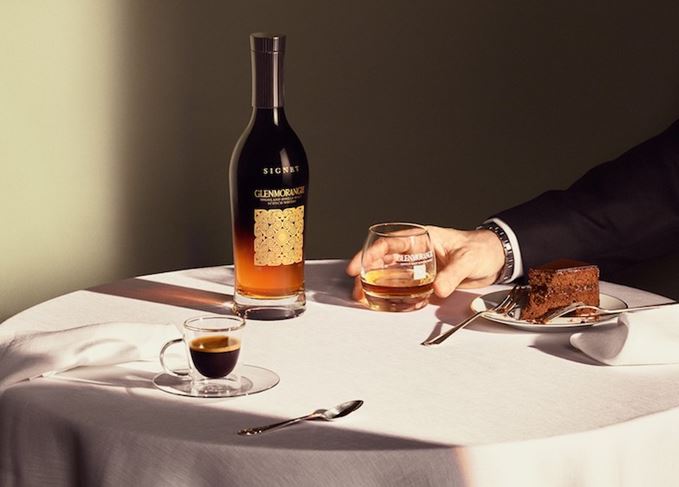 Sales in 2017: 508,000 cases
Versus 2016: -0.5%
Ranking in 2016: 4
Popular in…: US, duty free, UK, Taiwan
Owner: Moët Hennessy/LVMH
Currently celebrating the 175th anniversary of its founding in the Highland town of Tain, Glenmorangie was one of the pioneers of the modern malt boom – but was already marketing itself as a single malt back in the Victorian age.
A light, fruit-forward spirit owes its character to some famously tall stills, married in more recent times to the enlightened cask maturation policy of Dr Bill Lumsden and the financial clout of its owner since 2004, French luxury goods monolith LVMH.
That tenure has included the wholesale makeover of the Glenmorangie range around Original and a tight roster of finishes, alongside regular high-end and limited releases, such as the annual Private Edition bottlings.
6: BALVENIE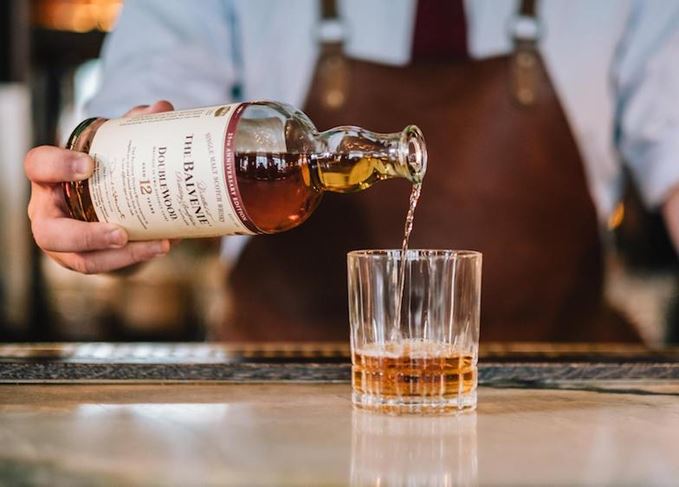 Sales in 2017: 335,500 cases
Versus 2016: +11.2%
Ranking in 2016: 8
Popular in…: US, Taiwan, duty free
Owner: William Grant & Sons
William Grant's second-string single malt continues to grow apace, with a double-digit sales volume increase last year built on strong momentum in the US, Far East and duty free.
From its beginnings as a single malt in the mid-1970s, Balvenie's liquid has been overseen by one man, David Stewart MBE, one of the early explorers of 'finishing' or extra-maturation, particularly with the creation of the popular DoubleWood expression 25 years ago.
Stewart's immense contribution has been recognized through the DCS Compendium concept – a run of five annual releases of high-end single cask single malts, arranged thematically and chosen by Stewart himself.
7: MONKEY SHOULDER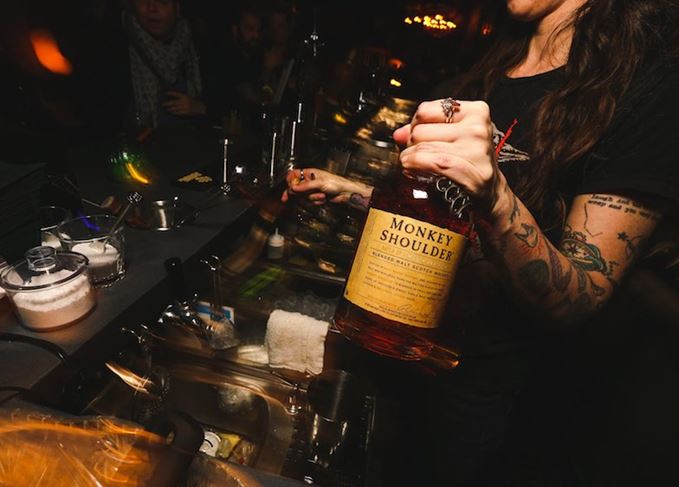 Sales in 2017: 311,000 cases
Versus 2016: +31.4%
Ranking in 2016: 10
Popular in…: France, US, duty free
Owner: William Grant & Sons
Launched in 2005, this new-generation blended malt originally took all its whisky from three William Grant-owned distilleries: Glenfiddich, Balvenie and Kininvie.
More recently, however, the company has stopped communicating this element of provenance, freeing it up to use other malts (specifically Ailsa Bay, located within its Girvan grain complex) when needed.
A thoroughly modern whisky brand that pushes mixing more than sipping, Monkey Shoulder owes its name to a painful ailment suffered by malt men, who were sometimes left with one arm hanging down after long shifts of turning barley by hand.
As a brand, Monkey Shoulder is currently on fire, enjoying rapidly rising sales in the US, and has been named the 'trendiest' Scotch whisky by trade magazine Drinks International four years running.
8: LAPHROAIG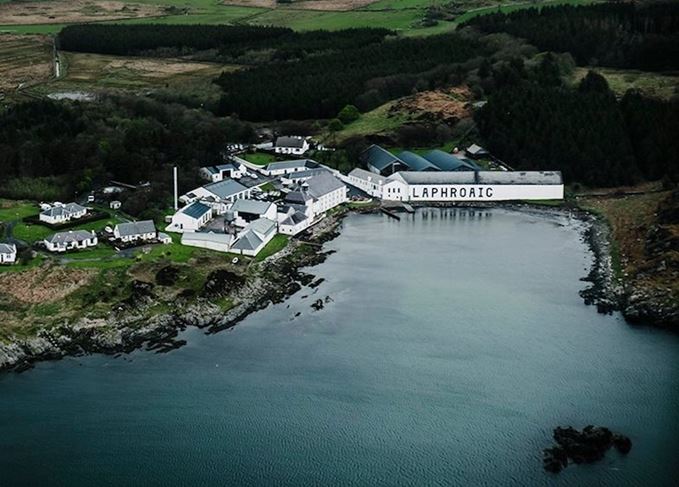 Sales in 2017: 306,000 cases
Versus 2016: +0.7%
Ranking in 2016: 7
Popular in…: US, duty free, Germany
Owner: Beam Suntory
Famously medicinal, tarry Laphroaig now finds itself under the same corporate roof as fellow Islay distillery Bowmore, since Japanese group Suntory bought US-based Beam Global in 2014.
There's a determination to maintain the unique character of the Prince of Wales' favourite single malt, both through the preservation of the distillery's floor maltings (accounting for 20% of Laphroaig's needs) and the careful approach to current plans to expand production.
Laphroaig was being sold as a single malt almost a century ago; more recently, pressure on stocks has led to a growing number of NAS bottlings and the withdrawal of some age statements.
9: ABERLOUR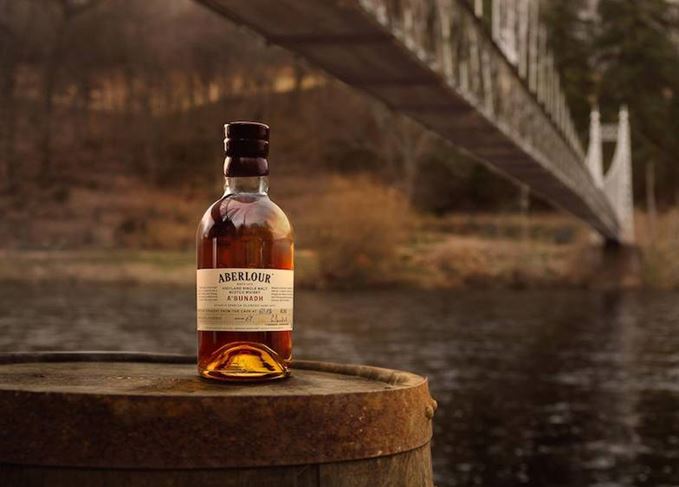 Sales in 2017: 297,000 cases
Versus 2016: -12.9%
Ranking in 2016: 6
Popular in…: France, UK
Owner: Chivas Brothers/Pernod Ricard
More than four decades of French ownership have given Aberlour a strong following in France, but trade issues in that country cost the brand a chunk of its expected sales last year, dropping it down the top 10.
Whatever value you may attach to regional stereotypes, Aberlour is what many people think of as archetypical Speyside: fruit, malt, sweetness and enough weight to lend itself to ageing in ex-Sherry casks.
There are a number of expressions out there, but perhaps the most loved is A'Bunadh, a 100% Sherry-matured, cask strength single malt released in batches since the year 2000 – a no-age-statement success story from the days before NAS cynicism set in.
Aberlour is now continuing to plough the Sherried furrow with the recent release of Casg Annamh, another NAS malt matured in oloroso Sherry casks.
10: GLEN GRANT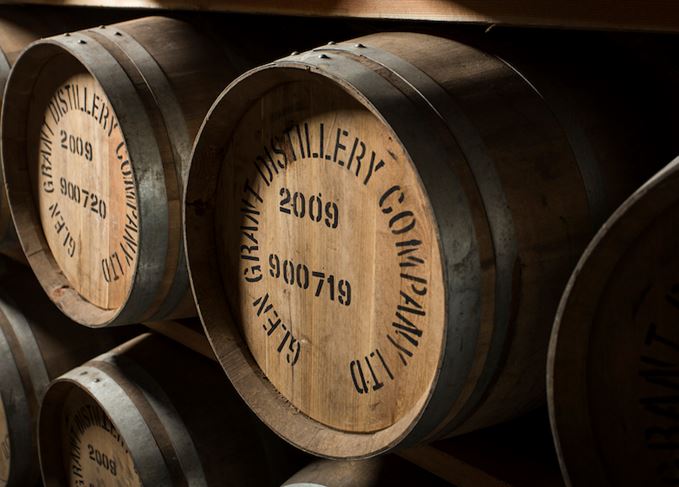 Sales in 2017: 296,500 cases
Versus 2016: +0.3%
Ranking in 2016: 9
Popular in…: Italy, France, Germany
Owner: Campari Group
For many years, Glen Grant was a family affair: established by brothers John and James Grant, with John's son (also John, but better known as 'The Major') setting up the distillery to produce the trademark Glen Grant new make style of light, fresh and fruity.
As early as the late 19th century, Glen Grant's whiskies were to be found all over the world, but the post-war era has been one of much change in terms of ownership: Seagram, Pernod Ricard and, from 2006, Campari Group.
The attraction of Glen Grant to an Italian company should be obvious, given that the single malt has legendary status in Italy, which remains its biggest market. Campari oversaw a revamp of the core range in 2016, with age-stated whiskies created by master distiller Dennis Malcolm OBE, who was born at the distillery in 1946.
CONCIERGE SERVICE:

Find booking your own travel just too much work? Consider using our Luxury Experience Concierge.
---
France has a rich cultural tradition. It is the birthplace of several artistic and social movements and is home to a diverse musical tradition. If you've listened to the opera Carmen, a song by Édith Piaf, or a bagpiper's band from Brittany, you've heard a bit of France's rich musical repertoire…
Unique travel experiences... where luxury, adventure and spirituality meet!
SUBSCRIBE TO OUR NEWSLETTER:
Do you want to stay up to date on all our latest trips and events?
Subscribe to our newsletter HERE
Copyright 2012-2019 The Divine Destination Collection | Powered by Wynford TICO Reg. # 2024965